We're looking for innovators and optimists to join us in developing next-generation curriculum and assessment programs for K–12 schools.
Remote first. Brooklyn based. In person sometimes. ¶¶Òõ³ÉÈË°æapp is powered by a collaborative team of education, technology, and creative professionals who develop next-generation programs that inspire teachers and students to do their best work. Read more about our commitment to diversity, equity, inclusion, and accessibility.
¶¶Òõ³ÉÈË°æapp is a mission-driven community where diverse, cross-functional teams work together to create high-quality programs.
Share our view.
With headquarters in Brooklyn's DUMBO neighborhood, we're at the center of New York's thriving tech and creative community.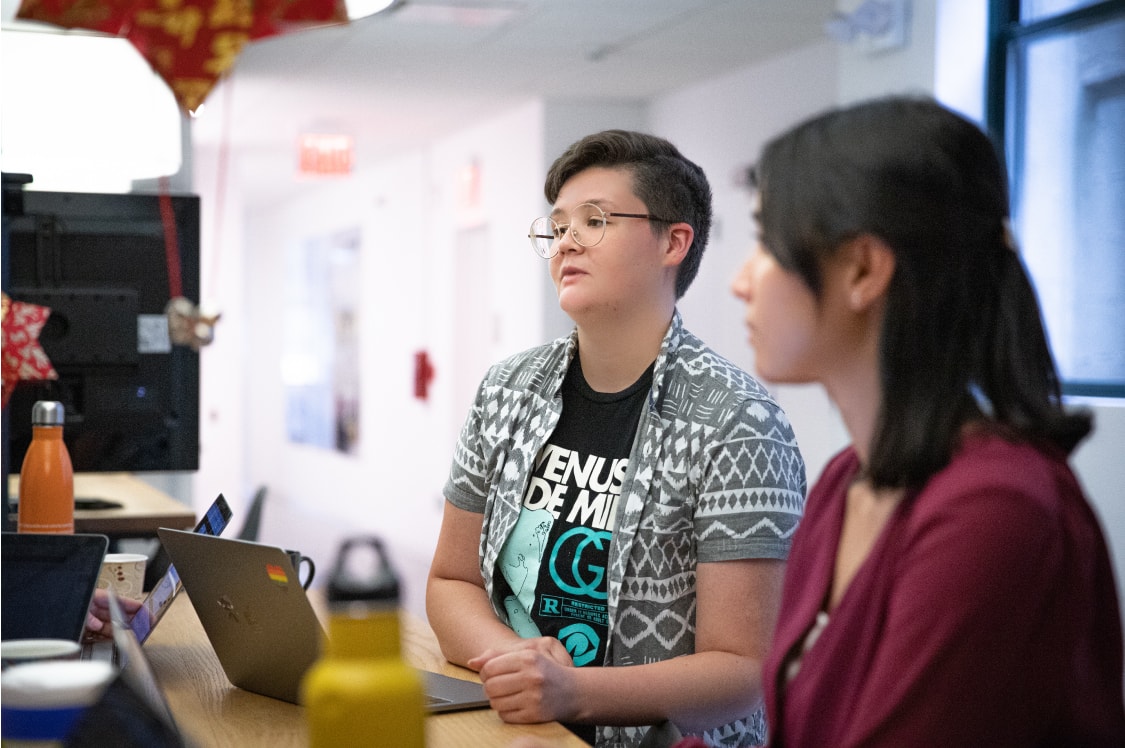 Get inspired.
We take an agile approach that enables us to adapt our programs to the needs of teachers and students. Collaboration helps us stay innovative.
Meet the team.
Our common purpose drives us to work across disciplines to develop next-generation solutions for the classroom. Meet some of our team members.
Meet the team
Leadership
¶¶Òõ³ÉÈË°æapp's leadership includes executives and board members from the fields of education, technology, design, business, and media.
Our team
¶¶Òõ³ÉÈË°æapp workplace awards
—
Excellence in back to school 2023
Best fully remote places to work
Most transformative private companies in education
Top 100 companies hiring hybrid jobs
Hiring and investing in diverse employees
Leading the way for DEI in the workplace
Inclusion is at the core of what we do
Innovation is our bread-and-butter
Building a workplace that supports everyone
Attracting the best tech talent in New York City